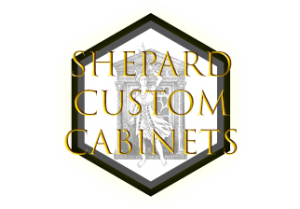 JRs Retaining Walls Anaheim
We Provide Top Quality Retaining Walls in Anaheim California
JR's Retaining Walls offers the best retaining wall service in Anaheim California. We have years of experience, and pride ourselves in providing our customers with structurally sound and beautifully designed retaining walls for their properties. Retaining walls make it easier to landscape on a slope.
Hardscaping can be a great addition to your landscaping and opens up many options for beautifying your property. You have the option to choose different materials, shapes, or add more levels. One of our experienced contractors can assist you in going through the various options, to help you choose the retaining wall that makes sense for you, before we give you an estimate.

There are 4 types of block walls
Block walls are mainly used to hold soil in place, which allow you to shape your landscape into custom layouts that would not naturally exist. You can customize the materials to give your landscape a unique, beautiful look that fits on your property. The most common types of block walls include natural stone block walls, brick retaining walls, concrete block retaining walls, and wood retaining walls.
Cantilever Retaining Wall

Cantilever retaining walls help to retain dirt pressure. The base is pointed down and the concrete slab holds back the horizontal pressure of the dirt. This is balanced with leverage and engineering principles- making this a versatile choice for your landscape design needs. Proper drainage is important when building a cantilever retaining wall. Built-up water pressure can be overcome, but in colder areas where freezing occurs ice pressure shouldn't be ignored.

What is the maximum height of a cantilever retaining wall?

Cantilever retaining walls are not usually built more than 6m or around 20 feet high, as it starts to lose it's structural integrity above that height. This is a sufficient height for most residential applications.

Panel Wall

If you're looking for retaining wall panels, you should choose a company with years of experience in the industry. Panel walls can be tall and are most often used along highways or near areas where heavy loads might take place; they can also attach to posts made from precast concrete reinforced with steel.

Retaining Wall with Sheet Piling

Sheet piling retaining wall is a simple solution. You simply place one piece of steel in the ground. These are often used when there is not enough room for any other type of construction, and when there isn't too much earth pressure that knocks down your wall. When sheet piling at all in softer soils, one third of the wall needs to be driven into the ground. If your retaining wall is experiencing excess pressure, it may require stabilization with an anchor to increase its strength.

Gravity Retaining Wall

Essentially, a gravity retaining wall uses the weight of the materials to keep dirt in place. A retaining wall's durability is dependent on its weight, which makes it versatile. Paving stones, natural stone, bricks and other materials are often used in construction. Additional reinforcement may not be required if the wall is shorter. Gravity retaining walls have a variety of heights, but taller retaining walls may require foundation including dug-outs or concrete footers.

What is the maximum height of a cantilever retaining walls?

Cantilever retaining walls are suitable up to 6 metres in height. For greater heights, the increased earth pressure from retained fill due to leverage will be too great and require a larger base section for stability design as well as structural design. This type of retaining wall tends to be uneconomical. One option is to go for a concrete counterfort retaining wall, which demands greater base area as well as steel supports.

What is the most affordable type of retaining walls?

There are many prices for retaining walls. The price of installing a retaining wall will depend on the market prices of your location. For example, treated pine is the cheapest choice at around $250 per square meter. Here is a list of the relative prices of retaining wall materials, sorted from cheapest to most expensive. The pros and cons are also included.

Treated pine is the most affordable option. The issue with treated pine is it's longevity, which will cost you more in rehabilitating or replacement costs down the line. Sometimes, galvanized posts can be used to increase strength or extend the life span of each board.

Hardwood is a better quality option than treated pine wood. It is treated to make sure it can withstand dirt and water, so make sure you treat the wood as well.

Railway sleepers are also an affordable option. These hardwood pieces are engineered to last and withstand the elements such as dirt, water, frost heave.

Concrete sleepers are more durable than wood but cost more. Natural grey is the standard color, along with options for colored concrete. Galvanized steel can be used to strengthen the sleeper and increase its durability.

Besser blocks are the next price level and offer long-term durability.

You can design your retaining wall as you like using our custom made interlocking Concrete blocks. Interlocking blocks can be used to create a variety of retaining walls, including straight vertical walls or elegant curves and corners. They also have a flexible pricing structure that allows you to design a sturdy structure that suits your needs. Interlocking blocks are often used in DIY projects. However, if you require a higher retaining walls, interlocking blocks may be a better choice.

What is the easiest retaining wall to build?

The average do-it-yourselfer will have an easier time building a retaining wall with masonry blocks, or stones that are no taller than 3 feet which need mortar to bind. Certainly, experienced amateurs will be capable of completing more complex masonry installations or building retaining walls using other materials. Experts recommend that ambitious landscape projects be undertaken by an experienced contractor.

Where are cantilever retaining walls used?

CCantilever retaining walls are reinforced concrete walls that work on the principles of leverage. It has a shorter stem and uses the weight of backfill soil to resist sliding and overturning. Retaining walls are designed to secure the soil. This structure is often used to enhance landscaping. One of the most popular types is the cantilever retaining walls, which are reinforced concrete structures that were popular from 1920 to 1970.
Timezone: PDT
Monday
08:00 AM - 06:00 PM
Tuesday
08:00 AM - 06:00 PM
Wednesday
08:00 AM - 06:00 PM
Thursday
08:00 AM - 06:00 PM
Friday
08:00 AM - 06:00 PM
Saturday
10:00 AM - 04:00 PM
SundayClosed
JRs Retaining Walls Anaheim
Anaheim CaliforniaAnaheim California 92804United States