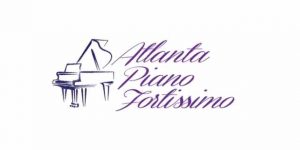 We are the only school in the area that offers BOTH studio and in-home lessons.
Inna Yalovska, a piano teacher, founded Atlanta Piano Fortissimo. Inna was born in Ukraine and studied there for many years before moving to the United States.

Inna began teaching in Atlanta in 2012, traveling to students' homes. As her own schedule began to fill up quickly, she wanted to provide other talented music teachers with the opportunity to reach more students. Inna carefully chose teachers who shared the same teaching values and brought them to Atlanta Piano Fortissimo, bringing the school to hundreds of students and 30+ instructors.

Piano Fortissimo Music and Arts Studio was established in 2020 to meet the growing demand for music instruction in the north metro Atlanta area. Having an actual location allowed the school to offer not only private one-on-one lessons, but also introduce group music and art lessons, chess, Kindermusik program, camps/party packages and a lot more.

We love being able offer in-home lessons, but we also love working with those who prefer lessons in the studio. Whatever lesson model fits your needs and schedule – we'll be happy to discuss it!
Timezone: EST
Monday
10:00 AM - 08:00 PM
Tuesday
10:00 AM - 08:00 PM
Wednesday
10:00 AM - 08:00 PM
Thursday
10:00 AM - 08:00 PM
Friday
10:00 AM - 08:00 PM
Saturday
09:00 AM - 03:00 PM
Sunday
09:00 AM - 03:00 PM
4415 Front 9 Dr. Suite 300Cumming Georgia 30041United States