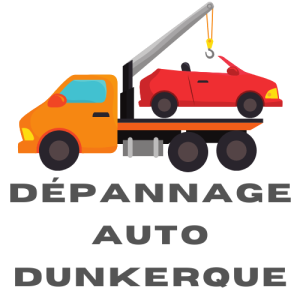 Call us for any towing need near Dunkerque !
Towing service and roadside assistance in Dunkerque, Nord.
Is your motorcycle or car not running? Do you want to have it towed to a garage or to your home? Perhaps you need long distance transport from Lille or Paris. Contact us for a quick intervention request! We are available 24/7. We tow you to the location of your choice, at the time that you want. For a price request or an intervention request, please contact us.
Are you having trouble with your car or motorbike? Do you have a flat tire, battery failure, gasoline failure? Do you require a vehicle opening? Regardless of the problem or failure encountered, we will do our best to get you out of the woods quickly and on site. You can save money on garage fees and get back on your way quickly. Describe your problem in detail, the vehicle model and give us all the information you deem useful. We will tell you what we can do for you, at what cost and when. Usually we can do it in about 30 minutes.
Timezone: CET
MondayOpen All Day!
TuesdayOpen All Day!
WednesdayOpen All Day!
ThursdayOpen All Day!
FridayOpen All Day!
SaturdayOpen All Day!
SundayOpen All Day!
1 Av. de l'UniversitéDunkerque Hauts-de-France 59140France
Neighborhoods in Dunkerque, Hauts-de-France
Beffroi Saint-Éloi de Dunkerque, Benkies Mille, Cockenpot, Communauté Urbaine de Dunkerque, Coppenaxfort, Dunkerque Centre, Grand Millebrugge, Grand Port Maritime de Dunkerque, Guslinghem, Hameau des Neiges
Things to do in Dunkerque, Hauts-de-France
Directions
Aquarium de Dunkerque
Bastion 32
Beffroi Saint-Éloi de Dunkerque
Bowling de Dunkerque
Camping de la Licorne
Casino Tranchant Dunkerque
Espace Locations Nautiques Dunes de Flandre (Licorne)
FRAC Grand Large - Hauts-de-France
Flying Tiger Copenhagen Dunkerque
Fort Aventures Dunkerque