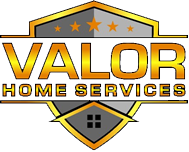 Business Name:
Tagline:
Description:
Valor Home Services is your professional builder you can depend on for flooring, handyman, hardwood refinishing and other needs around your home or business. With years of expertise around O'Fallon, Belleville, Shiloh, Caseyville and Edwardsville Illinois and the St. Louis area, if you choose Valor you choose peace of mind. We have a mobile showroom to your flooring job, eliminating the need to even visit a box retailer to store. We bring the supplies, the samples along with the expertise. All you have to do is give
Phone:
Hours:
Timezone: CST
MondayOpen All Day!
TuesdayOpen All Day!
WednesdayOpen All Day!
ThursdayOpen All Day!
FridayOpen All Day!
SaturdayOpen All Day!
SundayOpen All Day!
Address:
5000 State Rt. 15Freeburg Illinois 62243United States
Website:
Logo Links:
Google Map Embed:
https://www.google.com/maps/place/Valor+Home+Services/@38.4152726,-89.901843,12z/data=!4m2!3m1!1s0x0:0xe570eeefa89ca7fa?sa=X&ved=2ahUKEwjcv7Xe-L7uAhUKVs0KHdaECAUQ_BIwDXoECBcQBQ