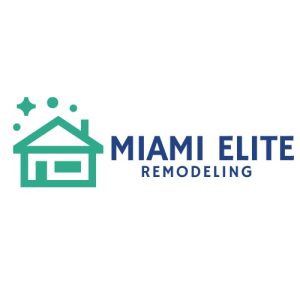 MIAMI'S BEST HOME REMODELING COMPANY
If your home is in need of a revamp. You can count on the reliable home renovation experts in Florida, Miami Elite Remodeling. Our skilled and experienced team will ensure that your house fulfills all of your dreams. We are the building contractors you can trust if you need to renovate an entire room, a building, or an entire apartment. We'll bring our enthusiasm for accuracy, a keen sense of attention to detail, and dedication to providing a top-quality finish for your project no matter how big or small.

You have put in the work to create the life that you always wanted. You've found the perfect home located in the perfect spot. There's still a lot that needs to be completed before you can consider it your dream home. This is the reason why an remodeling company such as Miami Elite Remodeling comes in. Our team understands how much time and effort you have put into your home. So we will ensure that when you contract us to redesign your bathroom, kitchen bedroom, or entire home. We will approach the job like we would.

We offer professional carpentry as a one-stop shop for all remodeling services. Our skilled and qualified carpenters take pride in providing quality craftsmanship that will always be evident with any project they complete – from bathroom renovations to wardrobe construction! We have the knowledge, tools and equipment to deliver woodwork projects that exceed your highest expectations.

Let our team help you remodel your home! We offer a wide range of services, including: Home Remodeling, Kitchen Remodeling, Bathroom Renovation, Countertops & cabinet installation/repairs, Flooring Installation, Painted walls and Windows etc. Call us today for a free estimate!
Timezone: CST
Monday
08:00 AM - 06:00 PM
Tuesday
08:00 AM - 06:00 PM
Wednesday
08:00 AM - 06:00 PM
Thursday
08:00 AM - 06:00 PM
Friday
08:00 AM - 06:00 PM
Saturday
08:00 AM - 06:00 PM
Sunday
08:00 AM - 06:00 PM
613 NW 43rd Ct.,Miami FL 33126United States