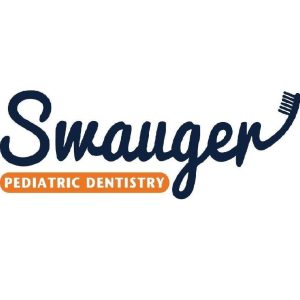 Swauger Pediatric Dentistry
A beautiful smile starts with a child
As pediatric dentists with diverse training and experience, we can offer your child the best, most complete dental services available. Our doctors have specialized training and experience in pediatric dentistry.

After completing dental school, pediatric dentists are required to complete two additional years of residency training. This allows them to care for children's teeth and learn everything about the development of the mouth from infancy through adolescence.

Special emphasis is placed on behavioral development and treating children with unusual anxieties and those with special needs.

Our office is specifically designed to stimulate and entertain children to make them feel comfortable and relaxed.
Timezone: EDT
Monday
07:30 AM - 04:30 PM
Tuesday
07:30 AM - 04:30 PM
Wednesday
07:30 AM - 04:30 PM
Thursday
07:30 AM - 04:30 PM
Swauger Pediatric Dentistry
500 Lentz Dr #40Madison TN 37115United States
Neighborhoods in Madison, TN
Bianca Square, Brick Church Bellshire, Buena Vista, Cahal Street Group, Cleveland Park, Clovernook, Conway Court, Dalemere Area, Donelson Hills, East End
Things to do in Madison, TN
Directions
Adventure Science Center
Amqui Station & Visitors Center
Andrew Jackson's Hermitage
BARN IN THE BEND
Belle Meade Historic Site & Winery
Belmont Mansion
Bicentennial Capitol Mall State Park
Cedar Hill Park
Centennial Park
Cheekwood
Chuck E. Cheese