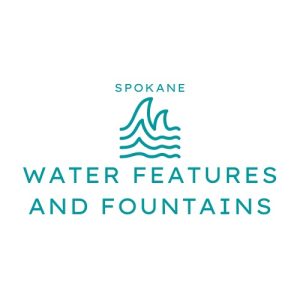 Spokane Water Features and Fountains
Best Water Feature Installation Services in Spokane
Spokane Landscaping recognizes the importance of maintaining an aesthetic balance with nature. We use sustainable materials wherever possible and go above-and-beyond for our customers. These are the reasons our clients choose us over the competition.

Our experts have over 10 years experience working with homeowners in Spokane. This means we are the right company to fulfill your needs.

Spokane's family-owned landscaping business. We provide a variety of services, including lawn care, planting and flowerbed installation, sprinkler system repairs, rock wall installation, irrigation systems, and much more.

Water features, such as fountains and ponds, can make a beautiful addition to any landscape. The sound of water flowing can help to relax and block out noises from your city. Water features can provide a soothing, calming background noise that is often soothing. This noise is not distracting and provides auditory stimulation. Having soothing sounds like flowing water will help you sleep better. If you are considering adding a water feature in your home, our Spokane pond contractors and fountain builders can help. In the past 10 years, we have helped hundreds of homeowners to install functional and beautiful water features.

Learn more about our Water Features Solutions for Your House. Call us to discuss your Water Features options!
Timezone: CST
Monday
07:00 AM - 07:00 PM
Tuesday
07:00 AM - 07:00 PM
Wednesday
07:00 AM - 07:00 PM
Thursday
07:00 AM - 07:00 PM
Friday
07:00 AM - 07:00 PM
Saturday
07:00 AM - 07:00 PM
Sunday
07:00 AM - 07:00 PM
Spokane Water Features and Fountains
9523 E 8th Ave Unit 1Spokane Valley WA 99206United States