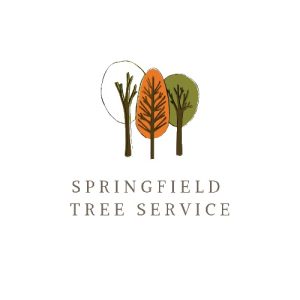 Springfield Tree Service Pros
Tree Service Experts – Springfield Illinois
Springfield Tree Service Pros offers the best tree services in Springfield IL. Offers all aspects of tree work. No job is too small, or too big. We also have tree surgeons that can tailor our service to your budget and needs. Our combined experience of over 30 years gives us the ability to complete every job to the highest standards.

We can help with residential and commercial tree removal. We have highly skilled and trained tree surgeons. You can be sure that you will receive the highest quality, safety and care at all times. We are available to assist you with the following: Tree Removal Service (24-Hour Emergency Tree Service), Tree Stump Removal and Tree Stump Removal. We offer free advice and a detailed, transparent, and comprehensive quotation.

When you hire Springfield Tree Service, enjoy the following:

Our experts will provide professional advice about tree care
While we do our best to keep your trees healthy and beautiful, you must also do your part. We can offer expert advice on how you can care for your trees. This can be challenging, especially if your knowledge is not up to par. Our arborists will come to your home and assess the health of your trees. They can make recommendations for ways to improve the health and appearance of your trees. Our team will take good care of your trees.

We will keep your property safe
Trees play an important role in the natural world, but they could also pose a danger to your health. Springfield Tree Service wants to make sure you are safe at all costs. If you have concerns that a tree may fall on your property, don't hesitate to call us. We will remove the tree quickly and efficiently.

We will keep your garden healthy
Tree diseases should not be taken lightly. Springfield Tree Service will resolve the issue as quickly as possible. We will stop the disease from spreading to other trees in your yard. We can also help you plant trees in your yard to keep it green and healthy. We can help you select the right species for you property and provide guidance on how to allow them grow.

Professional arborists will provide the best value for your money. You can get the best price for your money by doing your research and choosing the best tree removal company. Springfield residents can trust us when it comes to tree removal services. We are well-versed in local landscaping and other environmental factors.

Our tree arborists are available to assist you whenever you need them. Contact Springfield Tree Service Pros today to schedule your tree removal appointment!
Timezone: CST
MondayOpen All Day!
TuesdayOpen All Day!
WednesdayOpen All Day!
ThursdayOpen All Day!
FridayOpen All Day!
SaturdayOpen All Day!
SundayOpen All Day!
Springfield Tree Service Pros
2429 Westchester BlvdSpringfield IL 62704United States