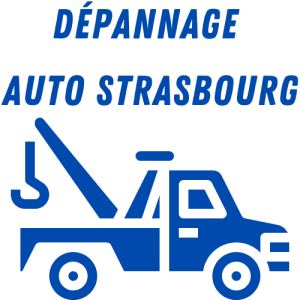 Dépannage auto Strasbourg
Contact us for all your towing needs in Strasbourg, 24/7.
Towing service and roadside assistance in Strasbourg. What breakdown company should you choose if your vehicle breaks down in the 67 How can you ensure that the technicians are trained and that you are satisfied?

At REMORQUAGE DEPANNAGE STRASBOURG, we provide you with experienced professionals who have served many customers successfully over the years.

We all know that hiring a repair service is not something you want to do with enthusiasm. We have one goal: To fix the problem as quickly and efficiently as possible, and to do so with the least amount possible.

Can we tell that our tow trucks run the fastest in Bas-Rhin? Probably not. There are many companies that are certainly competent in Alsace. Our vehicles are available to go as soon as you read this. We are reachable and operational 24 hours a day, day and night, Saturday and Sunday included.

Do we have the most competitive prices on the market? We'll let you answer that question. But our prices are transparent. Our prices are transparent and adapted to the costs we incur to provide you with assistance. We do our utmost, day after day, night after night, to make our offer competitive and to provide quality service.

TOWING TROUBLESHOOTING STRASBOURG guarantees that you will not make you wait unnecessarily. We'll let you know if it's rush hour in Strasbourg. If it is not possible for us to troubleshoot your car and towing is necessary, that will be reality.

Our tow trucks can be used for many different types of interventions

Towing any vehicle. Utilities, motorcycles, trucks included.

Vehicles stuck.

Opening of locks, on car models which allow it.

Recharging or replacement of batteries

Fuel error.

Emergency troubleshooting on small mechanical problems.

Puncture assistance.

You will have access to a 24 hour support line for all of these interventions as well as many other issues. We will also make sure that you have read the quote correctly, as it is our responsibility to explain it to you. You don't call in a breakdown company every day, and that's fine! There will be no surprise at the time you pay. Finally, we will make sure that the insurance procedures go as smoothly as possible and we will remain reachable at all times.
Timezone: CET
MondayOpen All Day!
TuesdayOpen All Day!
WednesdayOpen All Day!
ThursdayOpen All Day!
FridayOpen All Day!
SaturdayOpen All Day!
SundayOpen All Day!
Dépannage auto Strasbourg
34 Rue des JuifsStrasbourg Grand Est 67000France