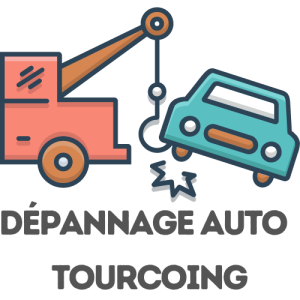 Contact us for your towing needs in Tourcoing!
Our motorcycle and car towing service in Tourcoing, the North
Have you broken down your car or motorbike in or around Tourcoing? Is your vehicle stuck or out of battery? Are you looking to have your vehicle taken to a garage for repairs? For a quick response, call us now. We can tow and repair any type of vehicle, 24 hours a days, 7 days a săptămână. Our towing rates for vehicles are very affordable. You can ask us for them by phone before intervention. You may be eligible for reimbursement depending on your insurance contract.

Our car breakdown service
Are you stuck in Tourcoing? Do you want to get your journey back on track as soon as possible. Is your car battery broken, out of fuel, with a flat tire? Did your car get stuck in a ravine? All of these issues and more can be solved by us! You can phone us to ask if we can help you in this specific case, if it is not on the list. Our car breakdown service operates 24/7. We do our best to help you out on site so that you get back on the road as quickly as possible.
Timezone: CET
MondayOpen All Day!
TuesdayOpen All Day!
WednesdayOpen All Day!
ThursdayOpen All Day!
FridayOpen All Day!
SaturdayOpen All Day!
SundayOpen All Day!
82 Rue du BoisTourcoing Hauts-de-France 59200France