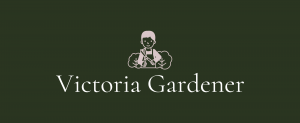 Garden design, garden maintenance for your home or office
My goal is to design beautiful, inspiring gardens each of my clients. Each design as individual as they are.



Since 1995, I have been gardening professionally. I was fortunate enough to have the opportunity to learn from 2 of Vancouver's top gardening experts. The education was priceless as I was able to learn and master 2 different styles and approaches to creating spectacular gardens. This gave me the motivation to learn more and develop a unique style for my gardens.



My education includes studying visual / display arts (foundation in design which includes colour and composition), garden design and certification in floral arts.
Timezone: PDT
Monday
08:00 AM - 05:00 PM
Tuesday
08:00 AM - 05:00 PM
Wednesday
08:00 AM - 05:00 PM
Thursday
09:00 AM - 05:00 PM
Friday
08:00 AM - 05:00 PM
205 Kimta Rd, Unit #526Victoria British Columbia V9A 6T5Canada
https://goo.gl/maps/GthLKzcS9fN6S9EF8