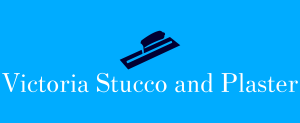 Victoria Cladding and Decking
cladding, decking, siding contractors, cladding and decking Victoria BC
We've been providing the Greater Victoria region with the best cladding and decking technicians along with the highest standard of materials for new builds and renovations.



It would be an understatement to say that every member of our team is proud to deliver the best work possible for each customer.



We will make your new build beautiful, durable, and functional. We'll also tackle renovations, replacing "blah" old siding or decking, and making it beautiful, flawless, and functional.



Whether you own a home or a commercial property; whether you are building new or renovating; we'd be honored to handle your siding or deck for you.
Cladding: Why?
It's a multi-purpose building process that can be used for almost any aspect of construction. It can be used on walls, exterior and interior, decks, and outdoor spaces, as well as for roofing.

An obvious reason that many homeowners and people involved in real estate development are spending millions of dollars on exterior cladding is to enhance the exterior curb appeal by making their structure more beautiful. Exterior cladding is also a useful tool for waterproofing especially in Canadian West Coast weather because it is rain and wind-resistant.

There are many types and styles of cladding that can be used to clad a deck or building.
Timezone: PST
Monday
08:00 AM - 05:00 PM
Tuesday
08:00 AM - 05:00 PM
Wednesday
08:00 AM - 05:00 PM
Thursday
08:00 AM - 05:00 PM
Friday
08:00 AM - 05:00 PM
SaturdayClosed
SundayClosed
Victoria Cladding and Decking
709 Yates St, Unit 8112Victoria British Columbia V8W 3R8Canada
https://www.google.com/maps/place/Victoria+Cladding+and+Decking/@48.4260892,-123.3665067,17z/data=!3m1!4b1!4m5!3m4!1s0x548f75a912df412f:0x9a2f0956baf6004f!8m2!3d48.426077!4d-123.3643203